SelfCare/AppreciationView˚

Posted on 16/10/2015. Last edited on 12/01/2017.
~~~~~~~~~~~~
Happiness is often the result of being too busy to be miserable
~
happiness ON

GIVING

AND

HAPPINESS

…-pic-quote
~~~~~~~~~~~~
~
happiness – BE

HAPPY

NOT

BECAUSE

EVERYTHING

IS

GOOD

-pic-quote
happiness YOU'LL ALWAYS BE THE BEST FOR…-pic-quote


I define happiness as a kind of resourcefulness. It's a sense of resiliency and the ability to meet things without being defined by them. It's a source of profound strength inside ourselves, which we don't always realize we have. Also, happiness is our connection to one another, so we don't feel so cut off and alone. ~Sharon Salzberg
~
I am still determined to be cheerful and happy in whatever situation I may be" for I have learned from experience that the greater part of our happiness or misery depends upon our dispositions and not upon our circumstances. Martha Washington
~


~~~~~~~~~~~~
Express yourself the way you choose, and share ★Happiness Quotes You Appreciate
~~~~~~~~~~~~
Happy thoughts just seem to add to happiness…I've chosen some quotes which resonate for me in this area. I choose to utilize this thread as something that engages my spirit in a joyous healthy wonderful way. Feel free to share your own quotes which work for you… And may all the words we share fill our hearts with joy.
Happiness Quotes


TAGS

:

Happiness, Happiness Quotes, Inspiration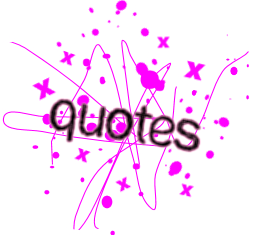 Definition: Let's briefly define what we mean by Joy. It's the energy of love, the feeling quality of love. We're talking about unconditional love for self and others. Joy is different than ordinary happiness which is usually a personality reaction to outer conditions. Joy is a soul quality and is untouched by outer circumstances. Our Motto is "Joy Is An Inside Job." Joyful You™Joyful Child® www.joy4you.org
Joy is achievable. However, not everyone is going to experience joy in the same way. Bottom line is joy is germinated from within. It is not out there somewhere. No one is going to deliver it in a package. It's your choice. Achieving joy is dependent on fostering spiritual connectedness, which in turn yields calm, peace and contentment. Sydney Savion, D.Ed.
Knowing something is not as good as liking it. Liking something is not as good as rejoicing in it. Confucius

~

~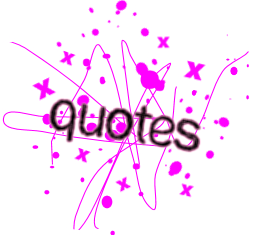 Don't rely on someone else for your happiness and self-worth. Only you can be responsible for that. If you can't love and respect yourself – no one else will be able to make that happen. Accept who you are – completely; the good and the bad – and make changes as YOU see fit – not because you think someone else wants you to be different. Stacey Charter

You weren't born guilty. You were born bold and playful. Then you forgot who you are and what you deserve. When you remember who you were before you learned to apologize for asking, you'll have everything you want. Alan Cohen

The best years of your life are the ones in which you decide your problems are your own. You do not blame them on your mother, the ecology, or the president. You realize that you control your own destiny. ~Albert Ellis

Happiness is a habit – cultivate it. ~Elbert Hubbard

~
** pic √ You Decide the Level of Difficulty