Selfcare-LivingLifeOfEase

Posted on 27/06/2011. Last edited on 24/05/2017.
Being a "baby boomer", the computer has been a miraculous present that keeps on giving. When I think back to what life was a life in a classroom before computers..I think how boring…most of the time. Information came in such piece meal.. distributed by 1 source in mostly 1 way… most of the time.
What a difference when I continued my education…when I was older..no wonder I can't seem to get enough of education. It is a treat in comparison to some of the ol' days.
Though, the other day one of our members asked a trivia question…like a music-game question..I almost had the answer…and instead of giving myself a little time to find it "within'"..if it was going to come at all..I googled it. The sad part was I didn't even know that (at first) that was a form of cheating. After I found it..and posted it…I had to delete it..because I realized what I was becoming…with the 'help' of the computer.
Many old wonderful books were written by others who never had a PC. I question what is happening to our brains with the gift of our computers. I love my computer…but lately we've been having a love-hate relationship. I want to respect it again. I'm doing lots of things differently to gain that respect for the computer back.. the simplicity and 'brain-power' in living.. back. What are your feelings/thoughts about the subject. I'd really like to chat about this..though not too much for me..because the computer and I are seeing each other less. We thought it would be better this way(:
I am doing better…with my chosen time on the computer. Less distractions of a gem(: This love hate relationship is moving forward … We (My computer and I) are getting clear of our terms of use(: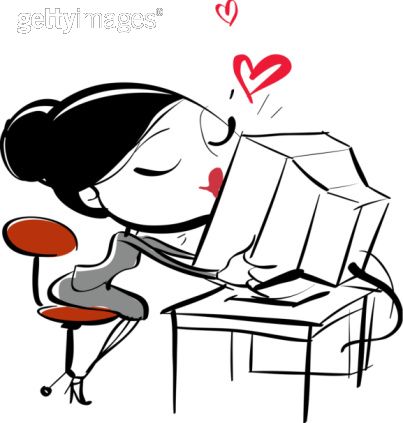 Interesting article to ponder entitled- Best way to journal: Handwritten or typed? Both!
…handwriting is more connected to hearts and keyboarding is more connected brains. This is part of an entry written by Ruth Folit from a site called The Art and Science of Journal Writing
Very interesting concept to remember … if you are typing about your feelings
the difference between handwriting and typing.
This is what the piece said :
Still others feel that the handwriting/keyboarding schism figures in to where their writing originates: handwriting is more connected to their hearts and keyboarding is more connected to their brains. (Often I've been able to reach a trancelike state where I can close my eyes and type on a keyboard with the comfort and ease of heartfelt writing that bypasses the brain. It's almost impossible to close one's eyes and handwrite legibly. So I think there are ways to bridge the heart/brain gap in keyboarding.
~~~~~~~~~~~~~~~~~~~~~~~~~

part of an article stated "I can close my eyes and type on a keyboard with the comfort and ease of heartfelt writing that bypasses the brain"
I took a wonderful Cognitive Psch. and a Psych of Language course that touched on so many things, related to this area…and I'm going to dig my books out, and research what I can find soon(: I have had to write many a paper, and the description I've used surpassed that of handwriting. But like I've stated…my paper/pen gets my 1st choice. If others find even more on this topic please share.
Routines ….of PC reminds me of the process of getting into exercise. -> Like exercise one gets into various things initially to get acclimated to the fitness-world …until a progressively more 'productive' routine fits ones life.
the PC can distract… it has…and it will…on occasion. Many ways to have it work PC for you…I've found over time…and many ways which defeat intentions.
~~~~~~~~~~~~~~~~~~~~~~
Though like I'm sure everyone would agree it is finding a personal balance. You wouldn't tell a writer they wrote too much. And you wouldn't tell a person who eats healthy, they eat too well. Though each area could pose problems along the way…in different ways if you sidestepped living & didn't at least desire….balance and routines….(which could be another thread lol)… I love everyones thoughts. Because it allows further seeds to asking good daily questions.
~~~~~~~~~~~~~~~~~~~~~~