DoingRemarkablyWell˚

Posted on 06/05/2010. Last edited on 15/10/2019.
Are you writing your goals down?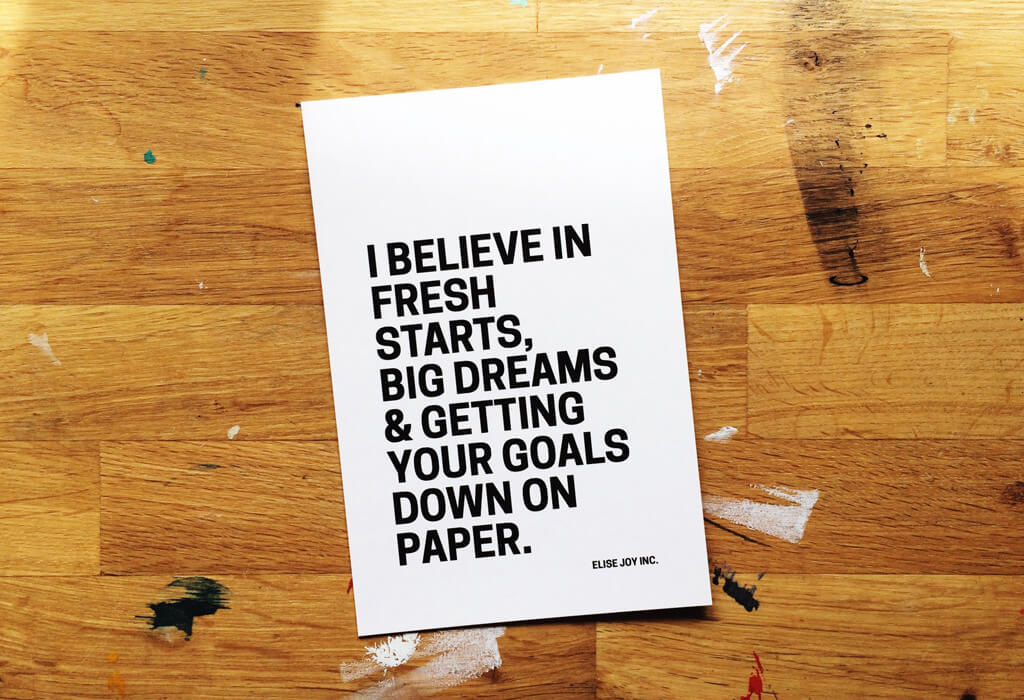 The following article is by Tristan Loo:
The first and most important step in achieving any goal is to first lock it into the subconscious mind so that it can use its incredible computing powers to manifest it into reality. Like the saying goes, "You get what you focus on," the focus part of it is the subconscious mind working to create solutions that make that specific goal possible in your life. Part of that process comes when you write your goal down onto paper, but that is not enough. You must constantly reinforce those goals and etch them into your subconscious mind through repetition, just like you are learning a new vocabulary word. You want to move that goal into the unconscious competence area of learning so that it becomes second nature to you. That's where the process of goal affirmations take place. There are a variety of ways to do this, but the goal affirmation technique listed in this article is the one that I use personally and I've found it to be an incredibly powerful method.
Materials Needed:
o A stack of index cards
o A spiral notebook
o Pen
Procedure
o First isolate the goals that you want to work on right now and brainstorm on those goals completely.
o On each card, write a single goal in the present tense, as if you have already fulfilled or completed that goal.
o Keep this stack of goal cards with you throughout the day.
o Several times a day, read your cards and visualize the experience of fulfilling those goals.
o Brainstorm on what you can do today to move yourself one step closer to that goal.
o In the spiral notebook, rewrite each of your goals several times a day, along with any brainstorming that comes with it.
What these techniques do is that it reinforces these goals into your subconscious mind so that you begin to believe that your goals are truly attainable. It builds a sense of confidence within you and gives you the motivation of knowing that you can achieve these goals and that desire for achievement moves you towards your goal at a much quicker pace. When used on a regular basis, your goal cards are a very powerful tool towards your personal success. © Copyright 2006 by Tristan Loo.
For over 10 years, Tristan Loo has inspired, motivated, and brought success to the lives of the people he's touched. Successful in his own right, Tristan has competed athletically against Olympians as a world-class gymnast, saved lives as a police officer, authored numerous Personal Development and Interpersonal Communication books and articles, and is a highly sought-after Personal Development Coach. Tristan is the founder of the Synergy Institute, a San Diego based Personal Development Firm. His philosophy of passionate living and helping others fulfill their dreams has continually been the driving force that has placed him well above the industry standard.Visit Tristan's website at www.synergyinstituteonline.com or by email at info@synergyinstituteonline.com
~
" Planning Your Year by Writing Things Down-Brian Tracy blog":http://www.briantracy.com/blog/general/planning-your-year/
Writing anything down of value begins every valuable process.
Writing it down is my ticket to beginning..anything well(:
..simply responding from my heart to threads to my bmindful friends has given me further clarification about my priorities that I focus on.
I acknowledge more and more whatever I write brings things into action. And to bring it home more so, hearing it played back…is tremendous right after writing ..