Selfcare˚ Allowing Good

Posted on 12/06/2019. Last edited on 08/01/2020.
I now choose to experience the sweetness of today.
Every day, in every way, I am becoming better and better.
I am thankful for the joy that I feel within me, and the peace and the faith I have as my companions
  ★ →I am feeling healthier and more fit every day.
  ★ →Exercising is one of my favorite stress relievers.
My body is healthy; my mind is brilliant; my soul is tranquil.
I am strong, gentle and capable.
I am transforming myself into the person I see in my mind's eye
I am totally motivated to keep my body fit and strong.
I am strong. My strength permeates my mind, body, and spirit.
I am in process of living my dreams because I have begun where it counts.
 →I am extremely flexible.
Healing energy is flowing through my body.  I move into my greater mind, body, spirit- energy- mood. My good is everywhere & i am safe & secure.
I gratefully replenish my mind, body, and soul...I  am allowing the life I love.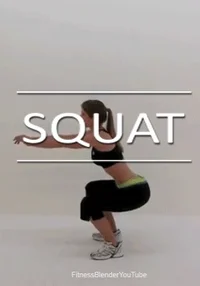 I'm desiring to practice what I preach way down deep from my soul. I know my body hears everything my mind tells it... I'm desiring to create affirmations that my body, mind & spirit will love
and 'run with' 
Feel free to join me. I'm dedicated to giving this my proverbial-all(:
As you create the self talk that works for you-feel free to comment anytime how it is working out for you.
affirmationI change my world by changing the way I think about it.

~affirmationI am ready and eager to embrace a glorious LIFE and all the blessings it has to offer me.

~affirmationI am filled with love and WONDERFUL visions of good.

~affirmationThe higher I lift my thoughts, the more blessed and enduring are my achievements.

~affirmationI look at every victory as inspiration to keep moving forward.

~affirmationI am on the LOVELY winning side of life.

 


~affirmationI am glad to be alive! I will make today a great and wonderful adventure.


Mind
~
Even now, I am free of cares as I once referred to them
Body
~
I consciously control my biochemistry by putting my body into peak emotional states, by healthy eating, exercise, and adequate rest everyday.
Spirit
~
I choose to embody freedom in all that I do.
My life moves effortlessly.