AlwaysWonderfulPossibilities

Posted 2 weeks, 3 days ago.
Hello Wonderful Community,
I'm into ease-so creating a thread which asks for a few vibrational -tools in the same post! 
Go back to posts & enhance & create new ones and begin fresh- 
Add  Appreciation+ Affirmation/Intention + Quote as often as you like
I know I will!!!
Feel free to join in anytime, I'd love your company.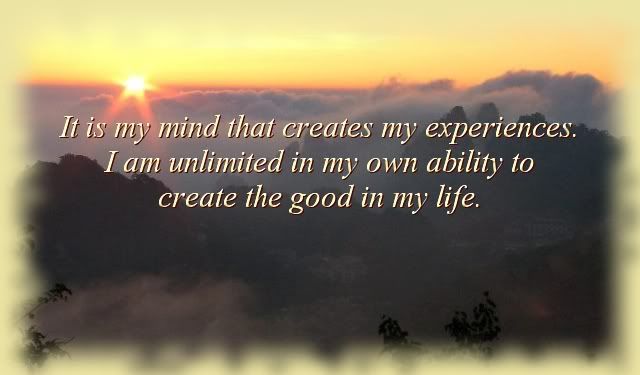 POSITIVE AFFIRMATIONS/POSITIVE INTENTIONS
-> " what-is-the-difference-between-positive-affirmations-and-positive-intent
according to the above article:
In a nutshell
• Positive affirmations help create internal alignment and strength
• Positive intent helps to create external manifestations
• The more aligned you are with your true self, the more aligned you are with all of consciousness and the greater ability you will have to co-create your life and experiences.
The applications of gratitude and blessing are virtually unlimited, can be used by anyone, require no waiting periods or large capital investments, transcend ideological differences, and are wonderfully contagious.