♡ ˚believingINmost benevolent outcome

Posted on 24/03/2017. Last edited on 03/10/2018.
HEY THERE EVERYBODY!!!! Contest Award Presentation April 4th, 2017 
OTHER CONTESTS ON THE WAY, THOUGH THIS ONE Has come to a close.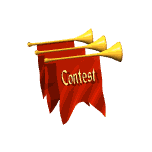 YOU MAY BE A WINNER !
WE ARE ALL WINNERS...THOUGH LETS MAKE THIS FUN, A REAL PARTY -CELEBRATE ONE ANOTHER AND BMINDFUL!
SEE THE PIC BELOW? MAKE IT PLURAL(:
affirmation bath Love Is All I Know
I AM patience/peace/balance/serenity/ease/comfort/harmony/freedom&relaxation.Love is the answerToeverything in life,&I give/receive unconditionally