♡ ˚ Joyfully Getting Things ✅ Done

Posted on 24/03/2017. Last edited on 03/10/2018.
HEY THERE EVERYBODY!!!! Contest Award Presentation April 4th, 2017 
OTHER CONTESTS ON THE WAY, THOUGH THIS ONE Has come to a close.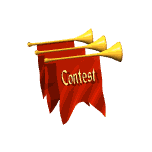 YOU MAY BE A WINNER !
WE ARE ALL WINNERS...THOUGH LETS MAKE THIS FUN, A REAL PARTY -CELEBRATE ONE ANOTHER AND BMINDFUL!
SEE THE PIC BELOW? MAKE IT PLURAL(:
Complexity dissipates in my life & becomes the blessing of simplicity.
Four steps to achievement: Plan purposefully. Prepare prayerfully. Proceed positively. Pursue persistently.
William Arthur Ward