🎈RenewedHope&Gratitude 🎈

Posted on 05/06/2023. Last edited on 07/06/2023.


A quote with our  most valuable inner child in mind/heart:
"Life never asks you to be more than you are. It celebrates your existence exactly where you are.
Matt Kahn


From a site called yourtango.com:
YOU ARE MY BEST FRIEND, MY HUMAN DIARY AND MY OTHER HALF. YOU MEAN THE WORLD TO ME AND I LOVE YOU
❤️💕😘 
Write a Dear Inner Child-letter
Encourage your little one
with all the  Love you are for them💖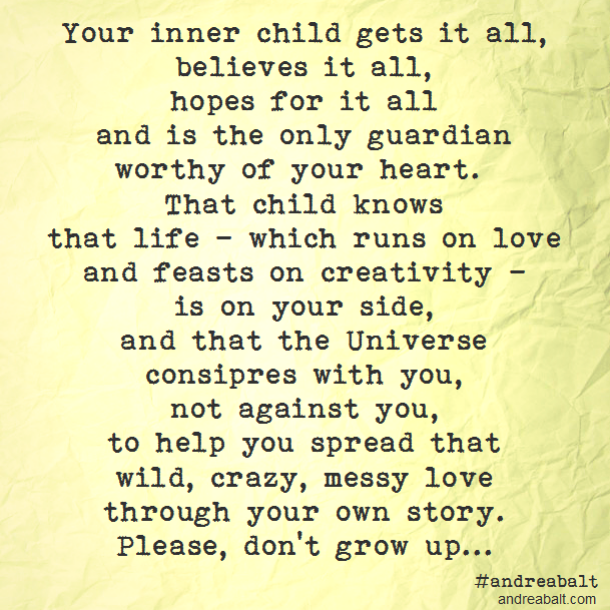 I AM the allowing of a rebuild
by focusing on my dreams
and giving them wings.
I am refreshingly
rejuvenated
by every thought
I think and every
feeling I allow.
🎶 url to music.
https://m.youtube.com/watch?v=S-S-VokwW48