Amaze Yourself Today ˚

Posted on 19/08/2015. Last edited on 02/08/2023.
soon to be updated … though all basically hasn't changed 

Thank you for your patience in revising the guidelines.
The basics are listed below.
~
The wonderful positive energy that this site was created with is still wonderfully strong.
So grateful to Lee for what he began!  We continue to create a celebratory party of growth, connection, & personal miracles(:.



Thank you In Advance Community Friends! Bmindful provides a supportive and encouraging environment .
If any of us are unprepared for criticism or is self-conscious about contributions, … uninvited criticism or various behaviors can be upsetting and can have a less than positive impact. Appreciation for sharing positive energy is a prime focus on this site(: 
We are not here to embarrass or humiliate… Rules are here for a reason…please help to maintain. Bmindful gives you every opportunity to self-correct. The Guidelines are here to help you see what is permitted and what is not
How will you be notified if guidelines need your attention...  an email to your personal email address (which you signed up with)& or Bmindful personal message area
~
Treat others with respect, tolerance and consideration, even if you don't agree with their perspective.
~
The following list summarize Bmindful Community's approach to behavior and content. These guidelines have been made public in the spirit of open communication but it should be noted that they are adaptable and will evolve over time. Depending on the severity, a breach of guidelines can result in a formal warning, account suspension or account closure. Bmindful has internal policies and procedures in place to ensure these guidelines are applied in a consistent and fair manner. In applying these guidelines, Bmindful reserves the right to remove a work or close an account at our sole discretion.
★Joy of Bmindful Rules★




Forum Rules
1 No Spam / Advertising / Self-promote in the forums These forums define spam as unsolicited advertisement for goods, services and/or other web sites. Your account will be banned permanently and your posts will be deleted.
2 Please do your best to keep your posts …your posts…
We know what this means(:
Do not post copyright-infringing material. [additional info soon to be posted for clarification by owner…] Providing or asking for information on how to illegally obtain copyrighted materials is forbidden. 
3. We are a forum that appeals to a diverse population, please do not use profanity.
Do not post "offensive" posts, links, vulgar language in comments, videos or images.
Any material which constitutes defamation, harassment, or abuse is strictly prohibited. Material that is sexually or otherwise obscene, racist, or otherwise overly discriminatory is not permitted on these forums. This includes user pictures. Use common sense while posting.
Racially abusive or offensive affirmations are not tolerated. User will be deleted without warning. We will not tolerate racial discrimination or any hostility at all.
Please ask questions pertaining to the site in designated areas
Remain respectful of other members at all times All posts should be courteous. You have every right to disagree with your fellow community members and explain your perspective.
please do not encourage disrespectful debate
Please respect the intentions of the site
You are not free to create threads or thread titles which demean, humiliate,attack, degrade, insult, or otherwise belittle others or the quality of this community. It does not matter what information, judgement, influence you hold in these forums, you are expected to obey this rule.
You are not free to use the affirmation page for obscenities or sexual focus. 
 What happens if I break a rule?
If you break a rule, then you will either be warned or banned. A ban of your user account may either be temporary or permanent.
The owner and moderator have the right to edit, delete, move or close any thread or post as they see necessary, without prior warning.
It is stressed again as a courtesy reminder that if you are banned, your material you've posted disappears with you. This is not something that the site enjoys doing. Please make copies of your posts, especially if you know you are in violation…
Provoking/attacking is also grounds for warnings,suspension and being banned permanently from the site.
Problem-members (repeated challenges with their participation),lose privileges of stating their position, and suspension or banning will be the result
 ★An important note regarding the Bmindful Honor System★:
Basics Regarding The Bmindful Honor System***
There are some common sense-rules about editing posts that will soon be posted
Bottom line: After members post context of intro shouldn't be changed-especially if someone has responded to you.
Take a moment to create a note if you've made changes... so anyone that has already responded will be respected.
In addition to that when giving positive feedback to others, its best not to delete your kindness,
 By deleting the good, it leads the member to believe you've changed your mind of their  value.
Kindness supersedes all else on bmindful, no matter what(: Thank you!
don't want to humiliate anyone ever! 
No one ... wants that!!!!
~
Please be peaceful, kind and  inclusive!
The wonderful positive energy that this site was created with is still wonderfully strong. So grateful to Lee for what he began! Would love to see us chatting with everyone on this site!


There is 1 community I know of that has a quota of how many posts & threads they need to take part in to be considered an active member of the community. While I didn't like the idea of having a rule for a  level of participation… the great part was it helped create community from a purpose angle. 
It is not a rule of any kind for how often others post on Bmindful, though I would like to request participation from our busy community.
WELCOME Bmindful
MAGNIFICENT Souls
NEW & RETURNING FRIENDS !


Wouldn't this be great if every interested member did this?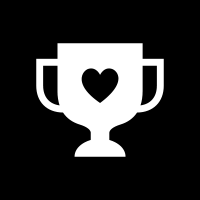 So glad you are here 
Love our  community

My definition of greatness is to be greater than your environment, to be greater than your body, and to be greater than time. And if you do, you will be great. I mean, that's it!" – Dr. Joe Dispenza