♡ ˚Only Love & Appreciation

Posted on 01/08/2022.
Let's Share Some
of
Our  many tools:

Quotes
I am grateful for my attitude
I am grateful for a AN AWESOME Power Greater Than Us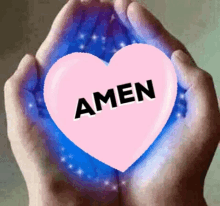 More Quotes 
I am a Spark of God. My essence is Divine.  
 by Tamar Frankiel
♥`•.¸¸.•´´•:´¨`:•.••.¸¸. ´´¯`•♥
Prayer is the most powerful form of energy one can generate….It supplies us with a flow of sustaining power in our daily lives.
by Alexis Carrel
`•.¸¸.•´´
AFFIRMATIVE PRAYER "Affirmative prayer is a form of prayer or a metaphysical technique that is focused on a positive outcome rather than a negative situation. For example, a person who is experiencing some form of illness would focus the prayer on the desired state of perfect health and affirm this desired intention "as if already happened" rather than identifying the illness and then asking God for help to eliminate it" (Wikipedia)
♥`•.¸¸.•´´•:´¨`:•.••.¸¸. ´´¯`•♥
Love, Generosity and Joy
An affirmation is a prayer offered to G-d, or the Divine Mind, in affirmative terms. For example, when the Psalmist affirms to G-d, he does not say: "O Lord, be my shepherd," he affirms: "The Lord is my shepherd." He does not say: "O Lord, relieve me from want," but rather, "I shall not want." The psalmist affirms that which he desires. He does not recite his prayer in statements of misery, there is no enumeration of suffering nor statement of unhappiness. by Reb Morris Lichtenstein

* (not spelling out God , is a way of respecting the many awesome facets of God)

 

William James described affirmative prayer as an element of the American metaphysical healing movement that he called the "mind-cure"; he described it as America's "only decidedly original contribution to the systemic philosophy of life."[
---
---
Affirmations 
---
---
---
---
All is Perfect
I am completely thankful
I allow
 I accept.
surrender
and it is of Perfection every time. 
I allow newness which is new - every time.

I Am all the Divine ideas and activity I need,

and I allow what is truly appreciated

in this present moment.

Surrendering is forever.

Acceptance is forever.

Love is now and always.
---
---
---
With what you are comfortable sharing about any life changing experience, that you can say without crossing your own boundaries?
Part of a 'Poem' I wrote on a thread Poppy created … answers this

As long as memories last
As long as the energy of love lasts
we have forever.

with question Re: tools
As most of us can say around here:
'I gottta million of 'em lol)
The Art of Stress-Free Productivity
Getting Things Done System Overview
Mind Like Water
The Multi-Tasking Myth
Five Simple Steps to Get Things Done
#1: Capture – Collect what has your attention.
#2: Clarify – Process what it means.
#3: Organize – Put it where it belongs.
#4: Reflect – Review frequently.
#5: Engage – Simply do.
The GTD Decision Tree
The Big Picture
Inputs That Are Not Actionable
Inputs That Are Actionable
Next Action or Project
Complexity dissipates in my life & becomes the blessing of simplicity.
Four steps to achievement: Plan purposefully. Prepare prayerfully. Proceed positively. Pursue persistently.
William Arthur Ward