SelfcareLivingLifeOfEase

Posted on 01/10/2018.
Alignment-article by Matt Kahn
Intuitive Alignment…
"While you cannot dream outside your destiny, the outcomes, situations, and circumstances that show up are not a result of you imagining them. This means imagining isn't actually a form of manifestation, but a sign of greater intuitive alignment. Instead of believing that what you imagine wills something into existence, it is your openness to imagine a possibility that confirms what was already meant to be along the path of your current timeline.
When you are aligned with divine will, you are able to sense what is meant to unfold with a deeper willingness to accept it as a divine catalyst of your highest evolution. When alignment is out of balance, the things you imagine have little to do with what occurs. This can make you feel like a victim of circumstances or appear as if the universe isn't listening to your wishes, dreams, and desires. Once there is an ability to accept whatever arises as the most direct way for life to expand your consciousness in the most efficient way, a greater desire to grow and learn replaces a need to control the outcomes, situations, or circumstances at hand. --->to read more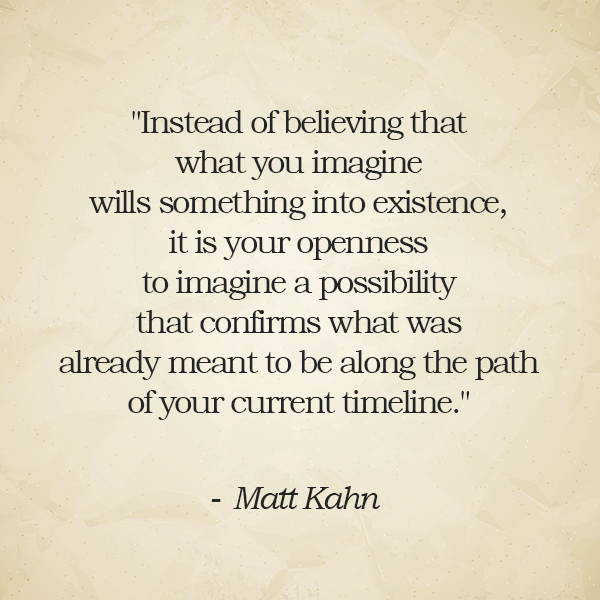 related threads coming soon
Joy & Efficiency At Work