AlwaysWonderfulPossibilities

Posted on 19/09/2017. Last edited on 21/03/2018.

INTRO POST 1 OF 3/FEEL FREE TO JOIN IN(:
Funny title for a thread huh?
That Money Is Here... And Arriving With Love 
Money like anything needs more ease in its welcome... 
That is the intention of this thread(:
Allowing Enjoying Brand New Moments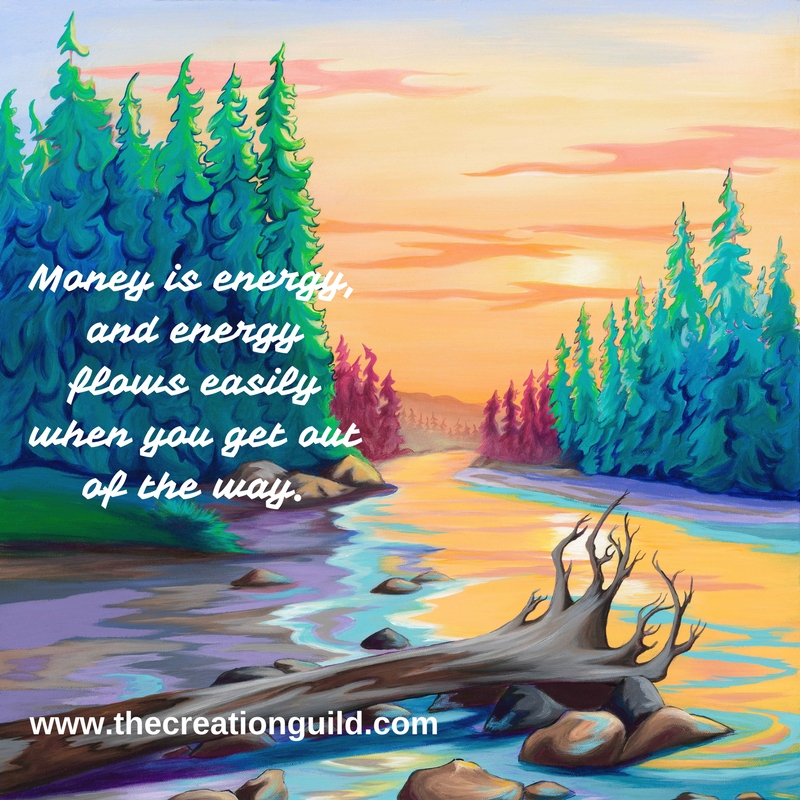 ---
"Your whole life is a manifestation of the thoughts that go on in your head." Lisa Nichols

"You want to become aware of your thoughts, you want to choose your thoughts carefully and you want to have fun with this, because you are the masterpiece of your own life." Joe Vitale
Rather than your mind access your heart.
 
 I am quiet and can easily hear my heart's song.
I am joyful listening to my inner spirit.
 I choose the peace that surpasses all understanding.
 I accept only love into the sacred space of my soul.
 I lovingly nurture myself in all that I do and all that I am.
 I joyfully allow love, joy and good health to flow through my mind,body and spirit
 I pronounce this a new and wonderful day for me.
 I let go and move forward, I am joyously free
 It is wonderful to let go of everything that no longer serves me and embrace my future
 My journey is my own and it is beautiful.
 I make great choices for me and my life

---
---
My Now is continuously refreshed with high vibrations of perfect health and other desired prosperity.
---
"Most people are thinking about what they don't want, and they're wondering why it shows up over and over again." John Assaraf
---
"Ask for what you want and be prepared to get it." Maya Angelou
---
---
---
---
3 Steps Of Life Of Gratefulness
Step One: Wake Up
Step Two: Be Aware of Opportunities
Step Three: Respond Alertly
to read article --by Brother David Steindl-Rast, syndicated from gratefulness.org
---
---
 

 

much love today and everyday!!!

 

THANKSGIVING IS REALLY EVERYDAY

 

 

 

 

"What you think, you create. What you feel, you attract. What you imagine, you become." Anonymous

 

 

 
---
 

---

 

~Learn how to intentionally manifest money

---

articles:

What To Do When Things Didn't Work Out /Four Steps to Realigning with Your Creative Energy Source

 




---

 

---

---

 

 

 
 

I am grateful for what I already have and for all that I receive now.

 \\\\\\\\\\\\\\\\\\\\\\\\\\\\\\\\\\\\\\\\\\\\\\\\$ affirmations

\\\\\\\\\\\\\\\\\\\\\\\\\\\\\\\\\\\\\\\\\\\\\\\\$ affirmations-powerfulmoneyaffirmations.com/

 
 

When we are in a flow of our own ... we take total responsibility for our lives... and we just are inspired to do the next right thing...

I'm believing add some powerful personalized  intention to the bounce in your step, and we dance through our days ... so much more often than not(: 

Today I intend to feel good, enjoy my life and love my lists..

 



Afterall I created my lists from my hearts desire(:

 

 Here are some general ones... my specifics are on a roll today(:

 

 

 




. 

 

 

 

taking care of unfinished this and that... it will be part of your abundant flow and receiving

 

blessings, selfcare
---
Wisdom is knowing we are all One. Love is what it feels like and Compassion is what it acts like. Ethan Walker