AlwaysWonderfulPossibilities

Posted on 21/04/2017. Last edited on 05/10/2017.
In the flow with today's intentions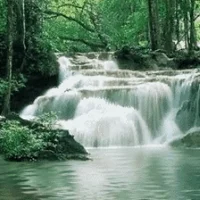 This thread is geared to specifying your intentions for day(:
POSITIVE AFFIRMATIONS/POSITIVE INTENTIONS
-> " what-is-the-difference-between-positive-affirmations-and-positive-intent
according to the above article:
In a nutshell
• Positive affirmations help create internal alignment and strength
• Positive intent helps to create external manifestations
• The more aligned you are with your true self, the more aligned you are with all of consciousness and the greater ability you will have to co-create your life and experiences.
 related threads coming soon!
Today I intend:
To appreciate my own energy just for me. It is a fun day.
~~~~~~~~~~~~~~
Today I intend:
To pace myself in 'the land of appreciation', and enjoy my work day. Today I see the love in all I encounter, and those I encounter appreciate the love I Am.
Thank you God! And So it is!
"We are sun and moon, dear friend; we are sea and land. It is not our purpose to become each other; it is to recognize each other, to learn to see the other and honor him for what he is: each the other's opposite and complement."
― Hermann Hesse