AlwaysWonderfulPossibilities

Posted on 21/04/2017. Last edited 1 week, 5 days ago.
In the flow with today's intentions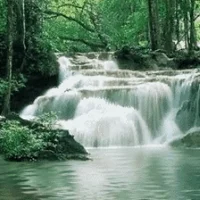 This thread is geared to specifying your intentions for day(:
POSITIVE AFFIRMATIONS/POSITIVE INTENTIONS
-> " what-is-the-difference-between-positive-affirmations-and-positive-intent
according to the above article:
In a nutshell
• Positive affirmations help create internal alignment and strength
• Positive intent helps to create external manifestations
• The more aligned you are with your true self, the more aligned you are with all of consciousness and the greater ability you will have to co-create your life and experiences.
 related threads coming soon!
Today I intend:
To appreciate my own energy just for me. It is a fun day.
~~~~~~~~~~~~~~
Today I intend:
To pace myself in 'the land of appreciation', and enjoy my work day. Today I see the love in all I encounter, and those I encounter appreciate the love I Am.
Thank you God! And So it is!
The applications of gratitude and blessing are virtually unlimited, can be used by anyone, require no waiting periods or large capital investments, transcend ideological differences, and are wonderfully contagious.